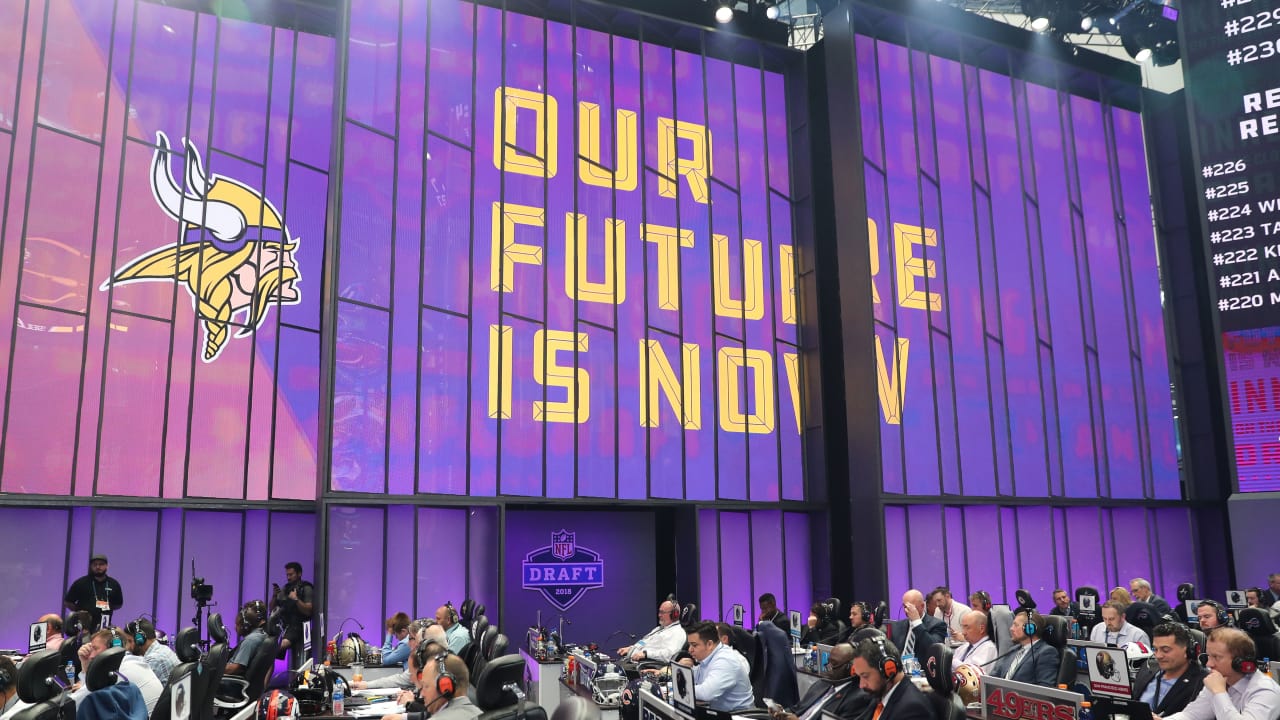 This years mock really took me a long time. It was so hard to figure out what route we will go given the new regime. This was also a year where there werent any no-brainer cap cuts. The high priced players are still all playing at a high level. I only changed my mind 100 times throughout this mock.
Just remember, this is meant to be fun. I always say, I'm not saying this is what's going to happen. Will it be correct, not even close. Especially with a regime change. I have hit on a decent number of signings and picks over the years but it's next to impossible to ever get these anywhere near correct but I know you guys enjoy the read. I look to assess our current needs as best as I can and keep it as realistic as possible.
I will say, I do a lot of research on these guys and if you look at my previous mocks, many of the guys I have us selecting may not be making an impact for us but they are making a big impact elsewhere. I have also hit on quite a few of our picks/signings over the past 10 years.
REMEMBER ANYTHING CAN HAPPEN!!!!
2022 Regime Changes- CONFIRMED
GM- Kwesi Adofo-Mensah
HC- Kevin O'Connell
OC- Wes Phillips
DC- Ed Donatell
2022 Vikings Free Agents/Cuts/Restructures/Trades
In-House Unrestricted Free Agents
CB- Patrick Peterson
Resigned- 1 year
DT- Sheldon Richardson
WALK
S- Xavier Woods
WALK
TE- Tyler Conklin
WALK
CB- Mackensie Alexander
WALK
DE- Everson Griffen
WALK
LB- Nick Vigil
WALK
OG- Mason Cole
Resigned- 1 year
WR- Dede Westbrook
Resigned- 1 year
OT- Rashod Hill
WALK
P- Jordan Berry
Resigned- 1 year
K- Greg Joseph
Resigned- 1 year
QB- Sean Mannion
WALK
RB- Wayne Gallman
WALK
WR- Chad Beebe
WALK
TE- Chris Herndon
WALK
DE- Eddie Yarborough
WALK
CUTS
NONE
TRADES
Vikings trade QB Kirk Cousins and our 6th round pick (208th) to the Indianapolis Colts for their 2023 1st round pick, 2022 2nd round pick (42nd) and 2022 4th round pick (121st)
Vikings trade DT Michael Pierce to the Dallas Cowboys for a 2022 5th round pick
EXTENSIONS
DE- Danielle Hunter- 4 years- the #1 most important player on this team IMO outside of probably JJ. I've said all along that Hunter is a must-keep. Doesnt matter what defense we are switching to, doesnt matter his injury history. These were fluke injuries IMO. He's too dominant to let go and elite vs both the run and the pass.
RESTRUCTURED
WR- Adam Thielen- saves $9 million
S- Harrison Smith- saves $7 million
With all these moves, this could save us anywhere between $60-$70 million in cap space. This free agency I'm looking to get some above average to solid veterans. Some low risk, possible high reward type players which I think Kwesi is going to hunt for anyways
QB- Jameis Winston- 2 years
-Easily the best "bridge QB" out there. Last year, he had a 14:3 TD to INT ratio with the Saints before going down and had very little to work with at WR. I think he could end up being a solid QB in O'Connell's system while we hunt for the future. I dont believe we draft a QB this year. I think the staff will at least want to see what they have in Mond.
C- Ben Jones (2 years)
-Jones has been one of the most reliable centers in the NFL. Even at 32, he's still playing at a very high level and flourishes in a zone blocking scheme.
RG- Austin Corbett (2 years)
-I was tempted to go with Brandon Scherff or Tomlinson here but Scherff has missed 21 games in his career and hasnt played a full season since 2016. Tomlinson will also be fairly expensive and 30 years old. I like Corbett here because he wont cost near the amount Tomlinson or Scherff will and is only 26. He and Brian Allen also played next to each other at the Rams and know this offense inside and out.
DT- Akiem Hicks (1 year)
- We're all sick of seeing Hicks dominate our offensive line so now we can watch him dominate others. With Pierce being cut, Hicks will take over the DT role in this defense and we will move Tomlinson to Nose, which he's actually done much better at over his career.
CB- Bryce Callahan (1 year)
-Callahan has been solid for many years in Denver. The last couple he's been quiet but a fresh start back with Coach Ed Donatell might be just what he needs.
S- Kareem Jackson (1 year)
-Jackson has played for Ed Donatell before and has always been a solid safety. Given he's about to be 34, this would just be a 1 year deal for cheap.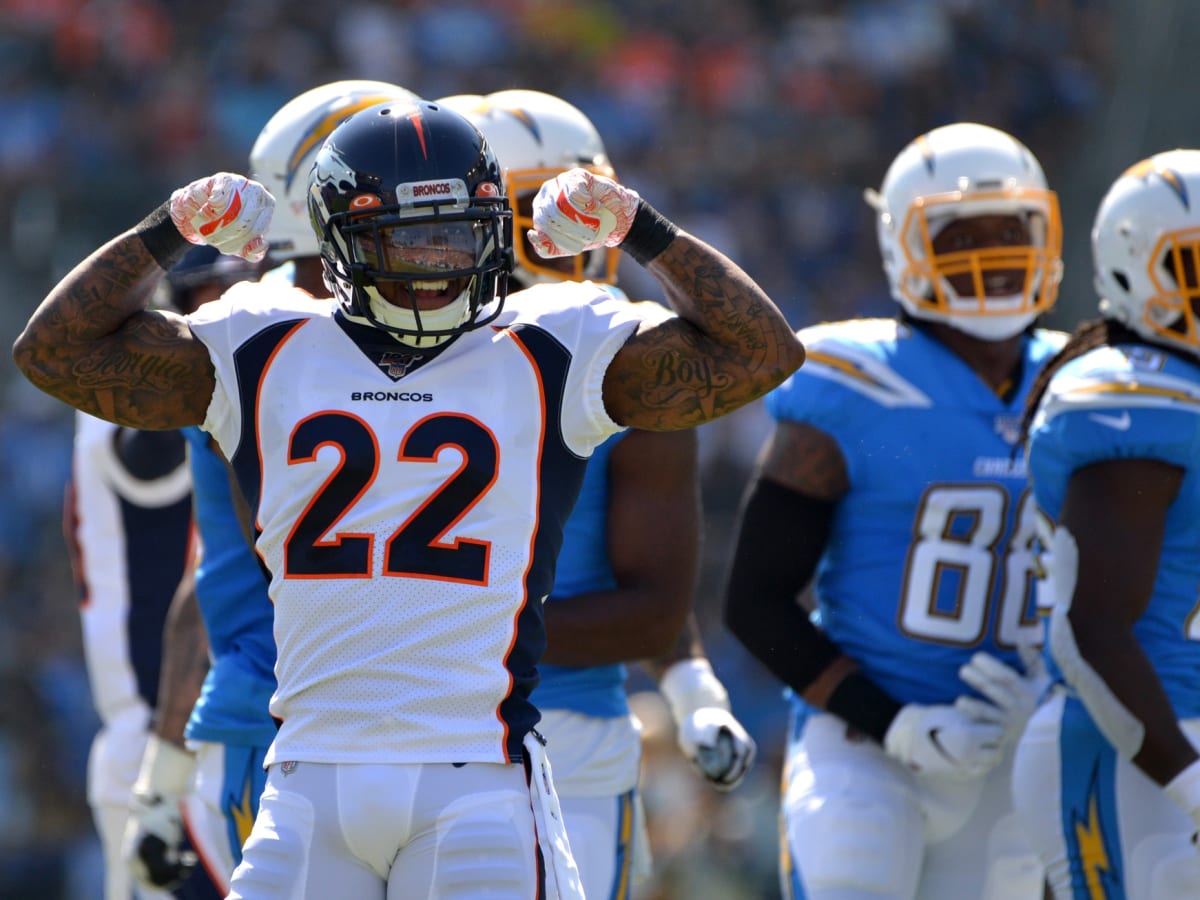 WLB- Josey Jewell (1 year)
-Jewell is a jack of all trades type linebacker. Not overly great at anything but an overall solid LB. He will slide into the WLB spot in our defense.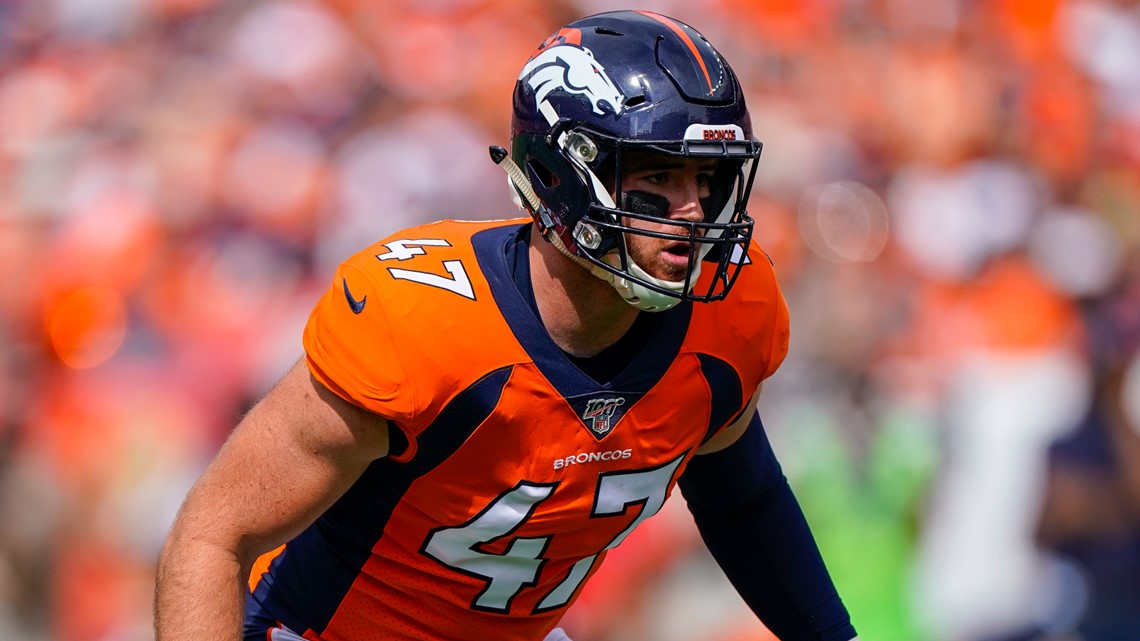 QB- Brandon Allen (1 year)
-3rd string depth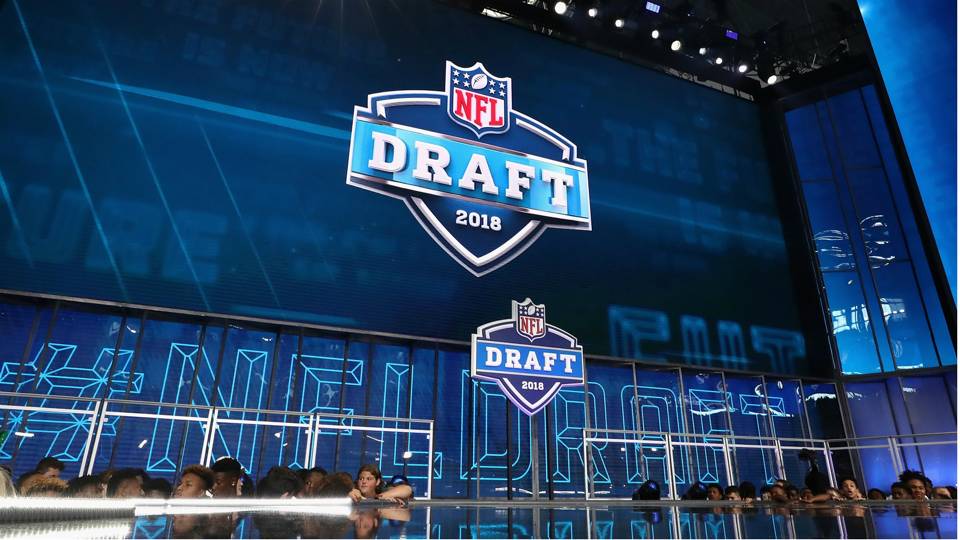 -Kwesi and KOC decide to start the draft off with a trade up....

The Minnesota Vikings trade their 1st round pick (12th), 3rd round pick (77th) and 6th round pick (183 via NYJ) to the Atlanta Falcons for their 1st round pick (8th) and 4th round pick (113th)




Round 1 (8th via Atlanta)

CB- Ahmad "Sauce" Gardner- Cincinnati

-My favorite player in this year's draft. Has shutdown corner written all over him and this is exactly what we need on this defense. Pair him with Patrick Peterson to provide mentorship as well and that's just a bonus.

Highlights: https://www.youtube.com/watch?v=FXJCA6Gj9ww





Round 2 (via Indianapolis) (42nd)

SLB- Damone Clark- LSU

-An absolute freak at LB. Rangy, explosive, hits like a truck. He's an immediate impact type player that will give this defense a huge boost.

Highlights: https://www.youtube.com/watch?v=gfHy0tsAdr4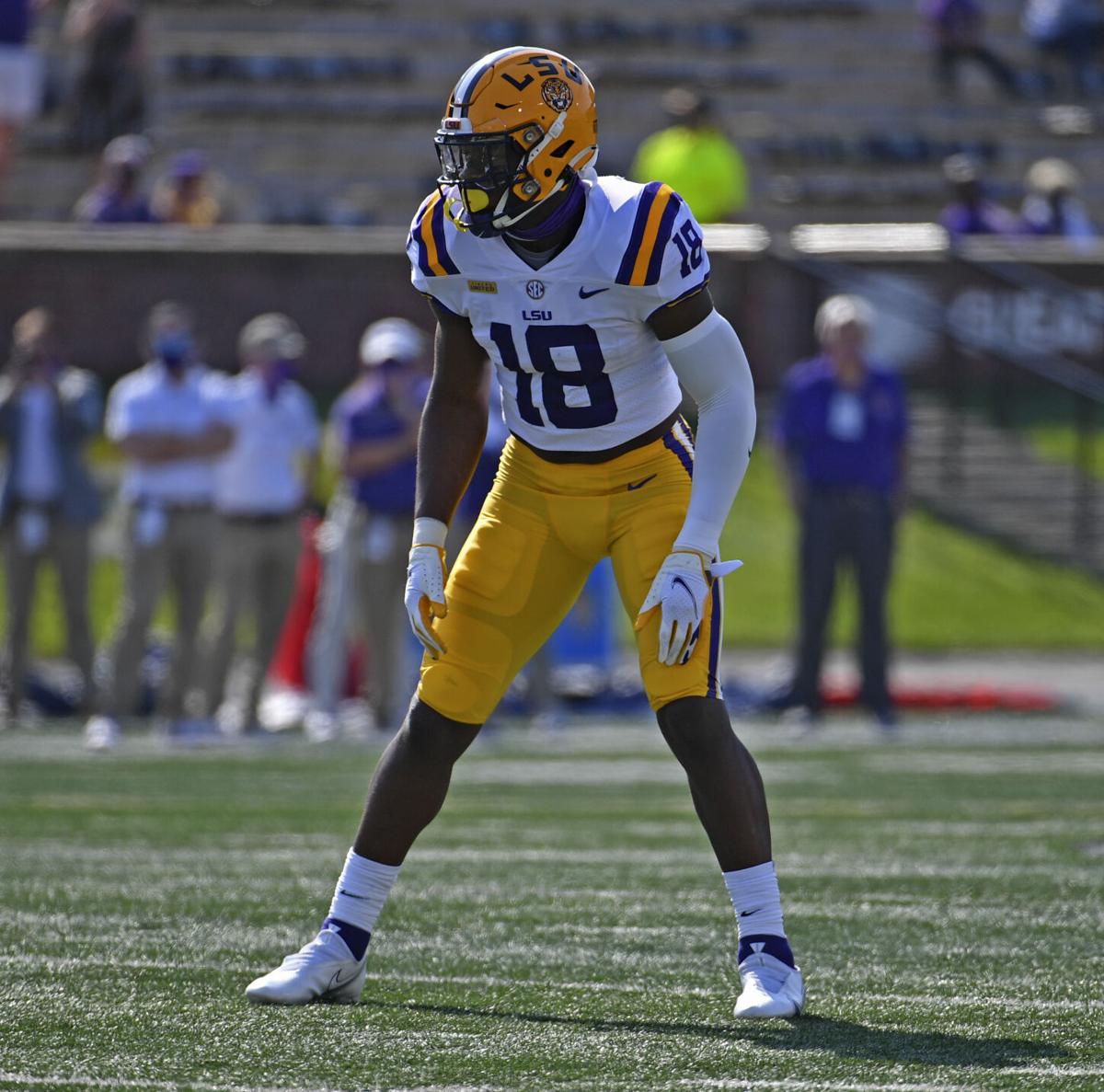 Round 2 (46th)

EDGE- Arnold Ebiketie- Penn St.

Mafe is an athletic freak that fills another massive hole given we're switching to a 3-4. He's a guy that can fill the "Jack" role day 1 which will allow Hunter to be more of a true defensive end in the 3-4.

Highlights: https://www.youtube.com/watch?v=RgEgPhtgx0Y






Round 3 (77th) - NO PICK (traded to Atlanta)


Round 4 (113th) (via Atlanta)

WR- Justyn Ross- Clemson

-Ross was a beast early in his career and has all the traits you'd want in a WR. Ross is a huge sleeper in this draft because I think a lot of teams will overlook him for multiple reasons. I think this is a great steal right here.

Highlights: https://www.youtube.com/watch?v=iAYn8XSnSLE








Round 4 (121st) (via Indianapolis)

DT- Neil Farrell Jr.- LSU

-Farrell is a great run stuffer but also has the ability to push the pocket. He is a late round guy that could contribute sooner than later.







Round 5 (156th)

OT- Austin Deculus- LSU

-Deculus was a decent tackle at LSU and looks like a prototypical backup swing tackle that could provide some decent play in a pinch.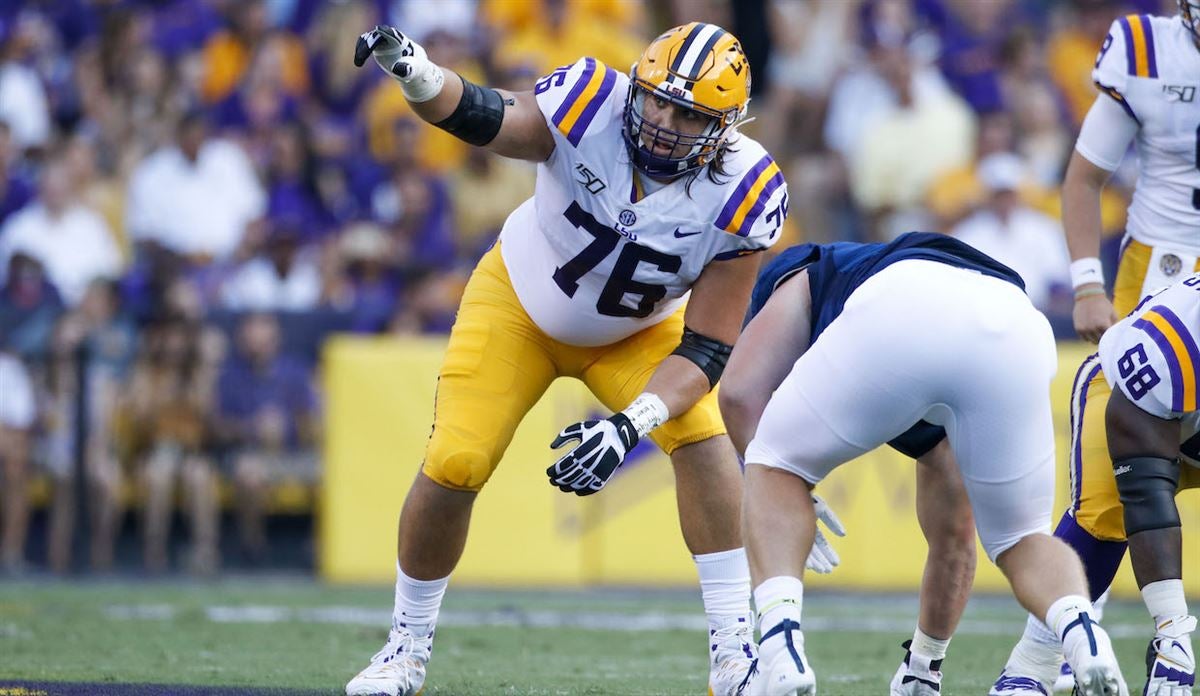 Round 5 (167th) (via Dallas)

TE- Kemore Gamble- Florida
-Gamble missed the first two games of the year but was solid for Florida after he got into the swing of things. This provides more depth behind Irv Smith and Seals-Jones.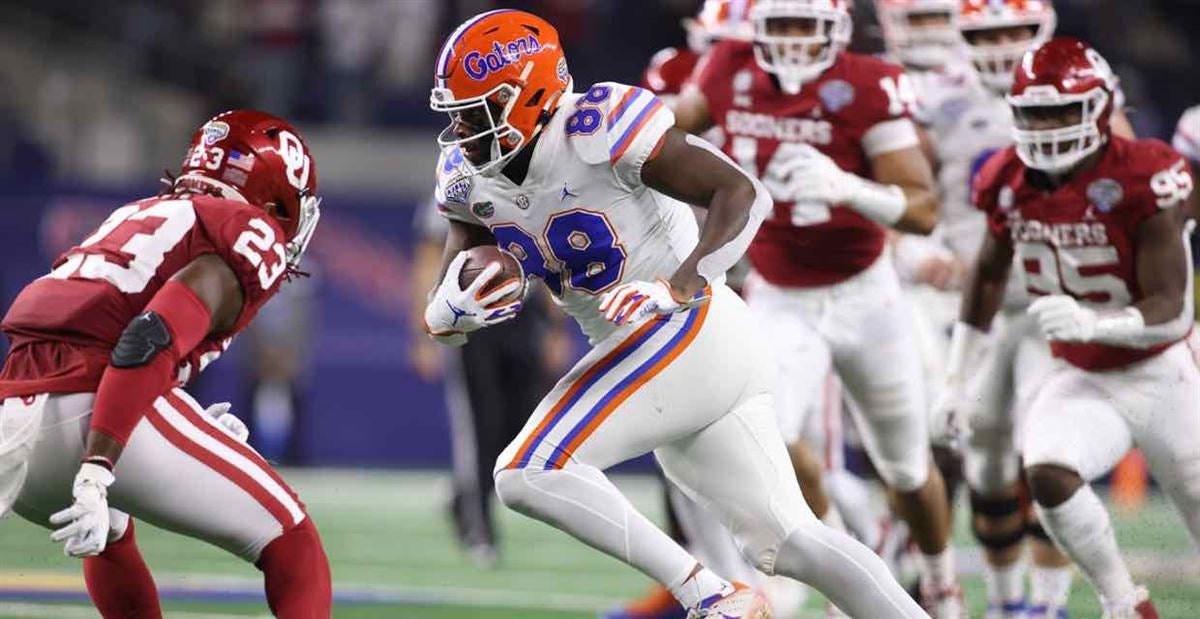 Round 6 (183rd) (via NY Jets) -NO PICK (traded to Atlanta)



Round 6 (191st)

OG- Josh Rivas- Kansas St.

-Rivas was actually pretty impressive at left guard for K St. when he became a full time starter. This provides us some more depth along the offensive line.





Round 6 (208th) (via Kansas City) -NO PICK (traded to Indianapolis)



Round 7 (231st)

CB- Akayleb Evans- Missouri

-Evans is a long corner that can play both press man and zone. He will provide some more depth at the position.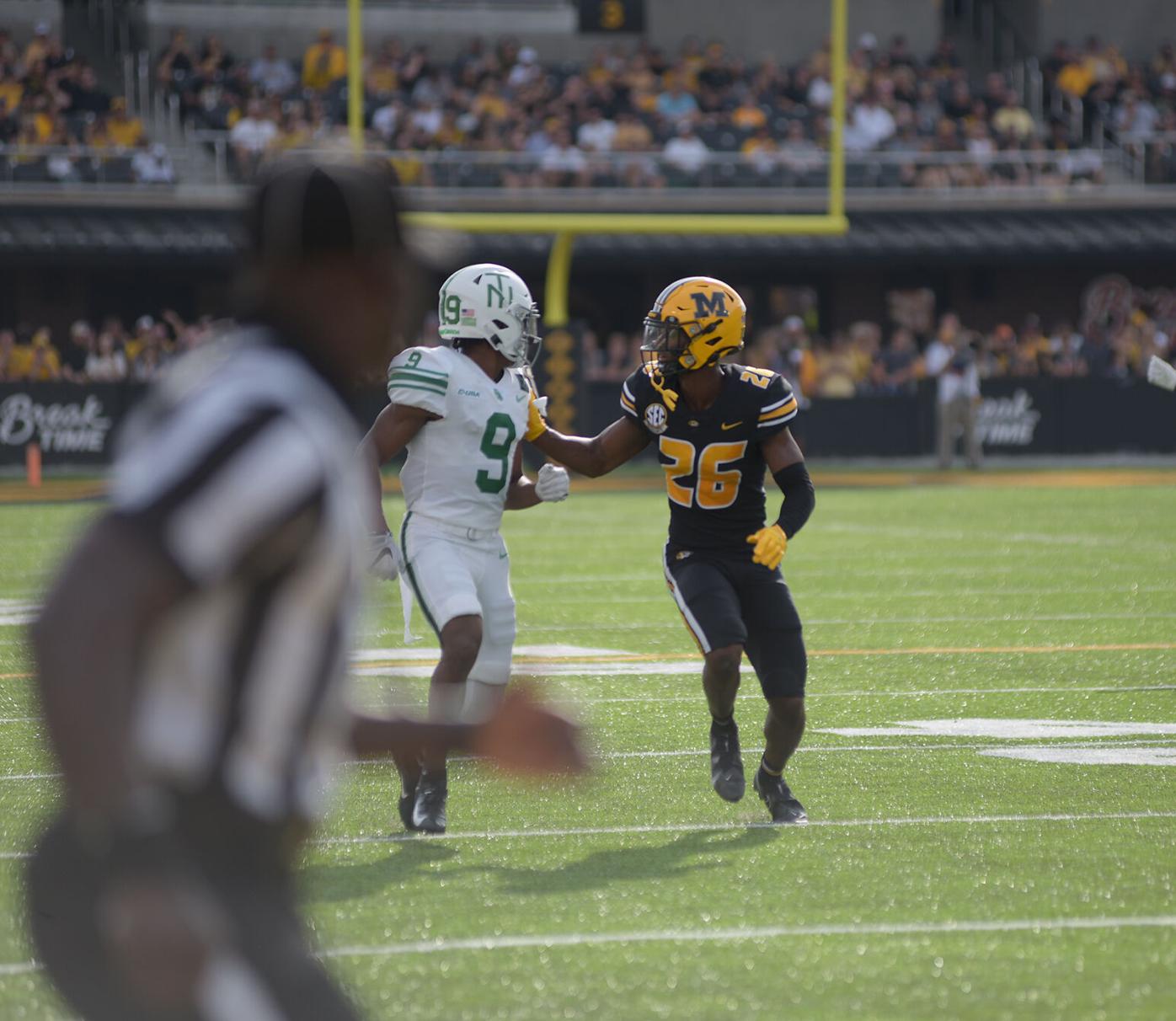 Projected 2022 Roster



Underlined

is rookie
Italics is free agent signing

I have 58 players listed but I'm not going to predict who the final 53 are.


OFFENSE (27)

QB- Winston / Mond / Allen
RB- Cook / Mattison / Nwangwu
FB- Ham
WR1- Jefferson / Smith-Marsette
WR2- Thielen /

Ross


WR3- Osborn / Westbrook
TE1- Smith Jr. / Seals-Jones /

Gamble


LT- Darrisaw /

Deculus


LG- Cleveland / Cole /

Rivas


C- Jones / Bradbury
RG- Corbett / Davis
RT- O'Neill / Udoh

DEFENSE (28)

End- Hunter/ Jones / Willekes
DT- Hicks /

Farrell Jr.

/ Lynch
NT- Tomlinson / Watts
Edge-

Ebiketie

/ Wonnum / Robinson
SAM-

Clark

/ Lynch
MLB- Kendricks / Dye
WILL- Jewell / Surratt
CB1-

Gardner

/ Dantzler / Hand
CB2- Peterson /

Evans

/ Boyd
Nickel- Callahan
FS- Smith/ Metellus
SS- Jackson / Bynum


SPECIAL TEAMS (3)
K- Joseph
P- Berry
LS- DePaola
KR- Nwangwu
PR- Westbrook



OVERALL: I've been doing these mocks for 10+ years and none have taken me longer than this one. It's just so hard to predict because there arent any no-brainer cuts and it's a completely new regime so you dont know their tendencies. I'm not going to project the final 53 but overall, I think our team improves given this offseason outside of the QB position but we are set up for the following season. We are able to address plenty of needs, not overspend in free agency, get guys in the right positions and have a heck of a draft.


OFFENSE reflection:

QB- Big change here. I went back and forth on this one for the longest time but went with the route of trading Cousins. The plus side is, we will have TWO first round picks the following year which should give us plenty of ammo to go get who we want in the draft. Winston, if playing smart can really do some damage and still keep us very competitive this year.

RB/FB- No change here. Not sure if they will keep Ham but given how good he is at his position, I think KOC finds a way to use him.

WR- Not much change other than adding Ross who I think is a steal in the 4th round. We are fairly loaded at this position.

TE- Conklin will have to walk because he will want starter money and I dont blame him. We will now have Irv back and can add some depth through free agency and the draft behind him.

OT- One position we were very good at leading into this offseason. Just drafted some depth here.

OG- We were good at LG with Cleveland but needed a RG obviously. We ended up signing Corbett who KOC coached in LA. He really flourished in this system and we signed him for 2 years which also gives these coaches some time to evaluate Davis. Corbett is an easy cut the following year if they develop Davis the way they should. Cole was also resigned for depth purposes.

C- KOC talked up Bradbury in an interview but I hope he doesnt commit to him. Ben Jones is a huge get for us and is extremely reliable. Bradbury can serve as a backup for a year and test free agency.


DEFENSE reflection:

END- Locking up Hunter will be huge for this defense. I pray they dont move him. We have depth behind him in Jones and Willekes.

EDGE- Ebiketie is a great find in the 2nd round and could make an immediate impact. I have Wonnum backup him up because he seems to have more of the edge rushing build.

Interior DL- Even though we traded Pierce, we still stay very strong here moving Tomlinson to NT and signing Hicks. For depth, I really like how Watts and Lynch played last year and think they will have a big part in this defensive line as well.

LB- We find an excellent SLB in Damone Clark. He will pair up with Kendricks and Jewell to make a solid LB core. I decided not to move Kendricks but thought about it. I'll give him another year at least. He's still a very productive player.

CB- Made a big trade up to get Gardner who I want badly. We resign Peterson who still strikes fear in opposing QBs and can be a great mentor for Gardner. Dantzler will be a rotational corner and the signing of Callahan will give us our nickel CB.

S- Added an older veteran in Kareem Jackson. We will have some very old, but very productive safeties. I initially thought about riding it out with Bynum but decided to grab a cheap vet and let this regime evaluate Bynum.

ST- No change here.

....Hope you guys enjoyed the read!!!