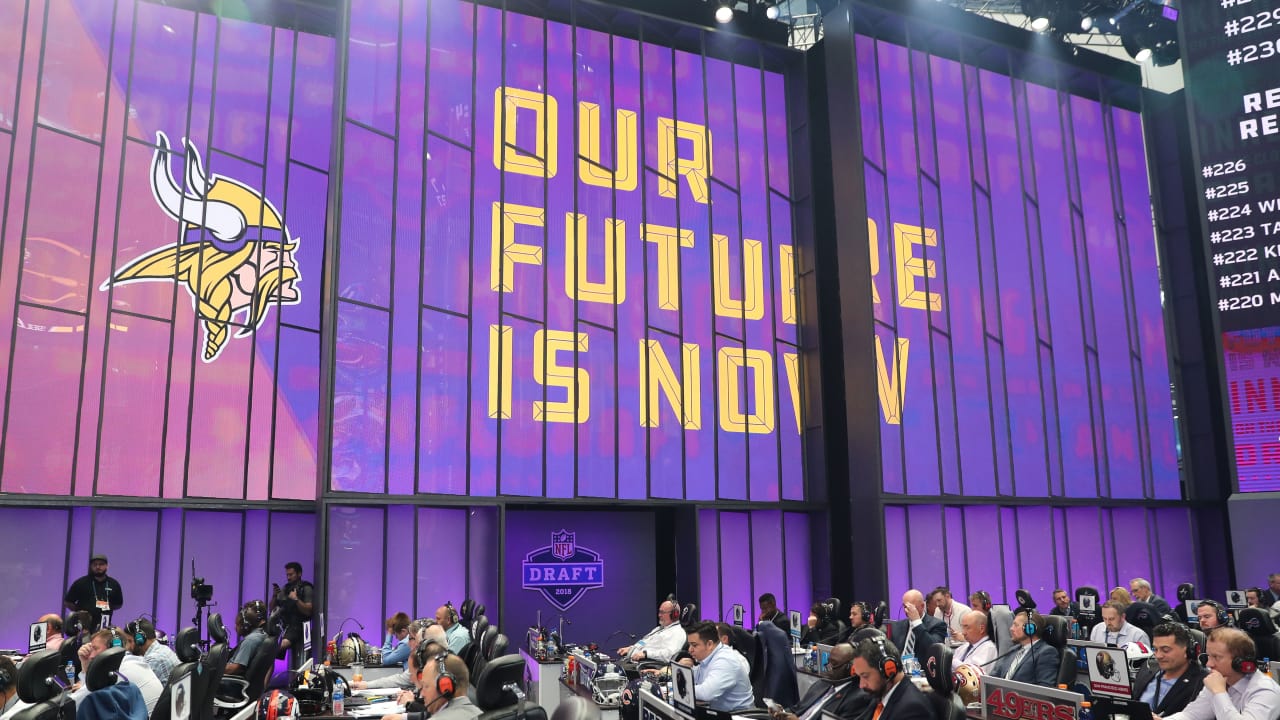 PLEASE READ the reflections at the end to know where I was coming from in some of these decisions. This is meant to be fun. I always say, I'm not saying this is what's going to happen. Will it be correct, no. I have hit on a decent number of picks over the years (Daniel Carlson, Waynes, Patterson, Hodges, Harrison Smith, Floyd, Lee, etc.) but it's next to impossible to ever get these anywhere near correct but I know you guys enjoy the read. I look to assess our current needs as best as I can and keeping it as realistic as possible.
I will say, I do a lot of research on these guys and if you look at my previous mocks, many of the guys I have us selecting may not be making an impact for us but they are making a big impact elsewhere.
REMEMBER ANYTHING CAN HAPPEN!!!!
The Vikings finish 10-6 and receive the 25th pick in the 2020 NFL draft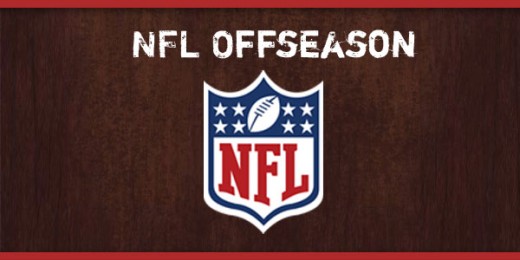 2020 Vikings Free Agents/Cuts/Restructures/Trades
TRADES
***Vikings trade CB Xavier Rhodes and a 2020 6th round pick to the Houston Texans for DE Charles Omenihu and a 2020 5th round pick
-We met with Omenihu in the pre-draft process last year quite a bit actually so the trade makes sense. This also gives us another solid pass rusher on a rookie contract and doesnt force us into paying Weatherly.
TOTAL SAVINGS
~$7.5 million
EXTENSIONS
QB- Kirk Cousins- 1 year, saves $7 million
RB- Dalvin Cook- 4 years, $30 million (backloaded, first year is only counting for $5 million)
TOTAL SAVINGS
~$2 million
RESTRUCTURED
DE- Everson Griffen- Saves $8 million
S- Harrison Smith- Saves $4 million
TOTAL SAVINGS
~$12 million
CUTS
DT- Linval Joseph- Saves $10.5 million. This was a tough one for me. I was contemplating releasing Griffen instead but it came down to health for me and Griff has stayed much healthier than Joseph has and you can never have enough pass rushers. Wouldnt be surprised if we found a way to re-sign Joseph but I thought our run defense was excellent vs. Zeke with Jaleel in there. And when you have such a good run defender in Kendricks that makes the decision a little easier as well.
LT- Riley Reiff- Saves $8.8 million. I have a good plan here that you will see in FA. Better bang for our buck.
DT- Shamar Stephen- Saves $2.3 million Stephen's contract is structured where there is a potential out in 2020, I say we pull the trigger there. Stephen is more suited for Linval's position IMO but
TOTAL SAVINGS
~$21.6 million
All of this gives us roughly $33.7 million in cap space. The rest I'm not going to figure because 1.) My brain hurts and 2.) It's too hard to figure those lower end contracts against the cap and what we could and couldnt pull off
Restricted Free Agents
FB- CJ Ham- re-signed, original round tender
LB- Eric Wilson- re-signed, original round tender
Unrestricted Free Agents
Re-Signed
S- Anthony Harris- 5 years
CB- Mackensie Alexander- 4 years
QB- Sean Mannion- 1 year (before anyone calls this one out, the reason I am doing it is because in this situation Cousins signs an extension so I dont believe we will look to draft a QB early until the following offseason)
K- Dan Bailey- 2 years
P- Britton Colquitt- 1 year
Let Walk
CB- Trae Waynes- I would love to keep him but just wont be able to afford it
DE- Stephen Weatherly- Would have liked to keep him but after trading for Omenihu, it's easy to let him walk.
SS- Jayron Kearse- for whatever reason he's been crying and acting like a diva on social media saying the "organization doesnt appreciate him and that he wont be back". Yeah dude, lets play the "poor me" card when you're the idiot that got busted for driving drunk.
SS- Andrew Sendejo- getting older and not as effective
G/C- Brett Jones- for whatever stupid reason we dont give the guy a chance so might as well let him walk
OG- Dakota Dozier- thought he filled in well but we will move to Samia in that backup role.
WR- Laquon Treadwell- never panned out. Thought about resigning him for cheap as a #4-5 WR but he must be on the coaches bad side again if he was a healthy scratch in the playoffs.
LB- Kentrell Brothers- special teams guy that is expendable.
OT- Rashod Hill- I could see him looking to go start somewhere instead of being a backup
RB- Ameer Abdullah- thought he returned well at the end of the year but we will look to draft a guy later on or sign someone to take on returns
TE- David Morgan- sure he might be a good blocker but hasnt played in a while due to an injury more serious than we thought.
PR- Marcus Sherels- loved the guy at one point but I think it's time for him to hang them up.
OT- Halapoulivaati Vaitai- 3 years. Big "V" is arguably the best backup tackle in the NFL. The Eagles are loaded at that spot with Peters, Lane Johnson and drafting Andre Dilliard last year. Vaitai has played a lot of RT recently but filled in for Peters in 2017 and was a huge part of that SB run. This gives us a much younger option than Reiff and probably cheaper. It also gives us the option to move O'Neill to LT if we want and start Vaitai at RT.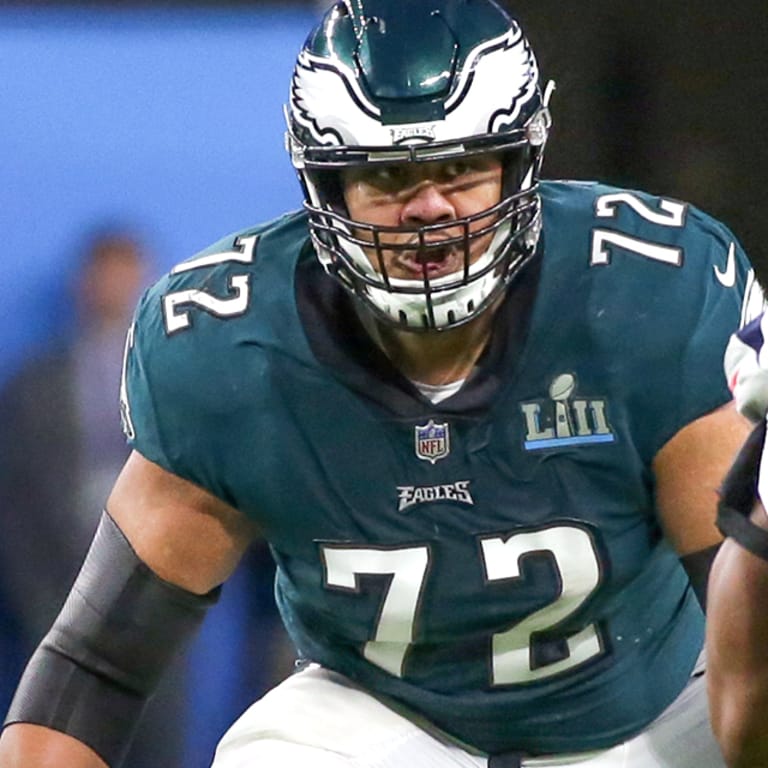 DT/NT- Mike Daniels- 2 years. I use to hate Daniels but he's damn good. Might be on a
slight
decline but he can play either DT position. I think he still wants revenge on GB. He was hit with the injury bug this year and likely wont receive another big contract. This could be a huge under the radar signing for us. AND, like Vaitai above, this gives us options come draft day to select the BPA at either 1 tech or 3 tech
CB- Ronald Darby- 1 year. This is a big low risk, high reward type signing. The Eagles were only paying him $6.5 million a year and that was with him coming off a solid year. Given that he's coming off a down year, we could get him for even cheaper. Darby has been an excellent corner for most of his career. His only down year for the most part was last year in Philly. However, Philly's entire secondary was just atrocious last year and I just dont think they are well coached in that regard.
S- Darian Thompson- 1 year. Thompson gives us some much needed depth at the safety position.
WR- Tajae Sharpe- 1 year. Tennessee runs a very similar offense to the Vikings and Sharpe seems like a viable option at #3 WR.
OT/OG- Patrick Omameh- 1 year. Simply a depth signing like Dozier last year
KR/RB- JD McKissic- 1 year. McKissic will serve as our KR after letting Abdullah walk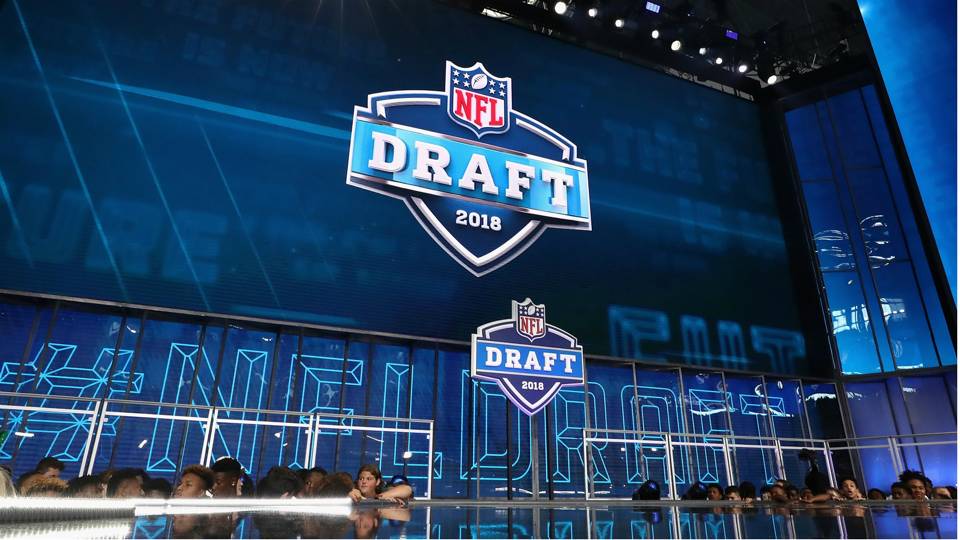 Round 1 (25th)
DT- Javon Kinlaw- South Carolina
Kinlaw is an absolute beast of a DT with tremendous power. He'd be a great fit at 3 tech in this defense. He's an immediate impact type player that will be a day 1 starter.
-------
TRADE
-------
Vikings trade their 2nd round pick (58th) and 5th round pick (154th) (via Houston) to the

Dallas Cowboys

for their 2nd round pick (51st)
Round 2 (51st) (via Dallas)
CB- Paulson Adebo- Stanford
-This CB class is deep so I can see a few falling a bit. Adebo is an absolute stud of a CB that is a natural ball hawk and shutdown type CB. His 2 year stat line…..8 INTs and 27 pass breakups. Cant ask for much better than that.
Round 3 (89th)
OG- Ben Bredeson- Michigan
Bredeson is arguably the best pass blocking guard in this draft. He was a mainstay at LG since his freshman year at Michigan and can do it all. He becomes an immediate upgrade over Elflein.
Round 4
WR- Bryan Edwards- South Carolina
-Edwards is a big body WR that showed well against higher level competition. He is a very polished WR that has been consistent throughout his college career and should make an impact sooner than later.
Round 4 (Compensatory- for Sheldon Richardson)
DE- Bradlee Anae- Utah
-Anae was an absolute beast this year recording 13 sacks however many are saying he will fall due to his skill set limitations. Spielman and Zim see too much potential here to pass up on.
Round 5 (via Houston)
NO SELECTION- Received in the Rhodes trade but then traded to Dallas to move up in round 2 to draft Adebo
Round 5
NO SELECTION- Traded away to Baltimore for Vedvik…..woof

-------
TRADE
-------
Vikings trade their 7th round pick (via Miami/Isidora trade) and a 2021 6th round pick to the

New York Giants

for their 6th round pick
Round 6 (via NY Giants)
QB- Jalen Hurts- Oklahoma
-We decide to move up almost an entire round to pull this one off. I wasnt planning on drafting a QB in this draft and waiting until next year but given the amount of late round picks we will have, why not take a shot on Hurts? This is simply a "potential" pick but this is where he is projected to go roughly. He isnt going to impress you as a passer but the success he had in college in hard to ignore.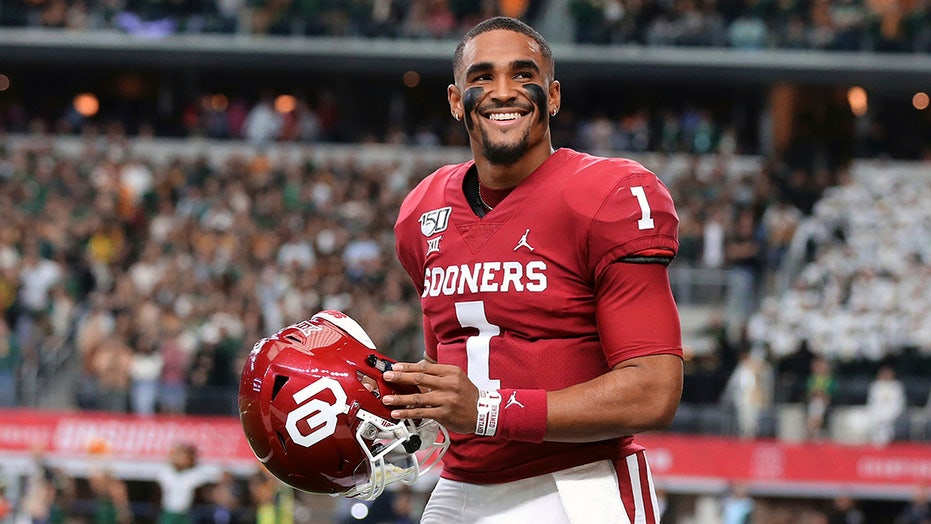 Round 6
NO SELECTION- Traded away in the Rhodes trade.
-------
TRADE
-------
Vikings trade their 7th round pick to the

Tennessee Titans

for BOTH of their 7th round picks
Round 7 (via Tennessee #1)
OT- Charlie Heck- North Carolina
-Heck is a monster standing at 6'8 and has a solid bloodline. His father was an offensive line coach for the Chiefs so the technical part of his game is there. He will provide depth for us and possibly develop into something more.
Round 7 (via Tennessee #2)
S- Jaylinn Hawkins- California
-Similar to Anthony Harris, Hawkins is a true ball hawk (no pun intended) that will probably fall due to "limitations". This provides some quality depth at the S position.
Round 7 (Compensatory- for Tom Compton)
CB- Jace Whittaker- Arizona
-Whittaker is another big body CB that will give us some more depth at the position.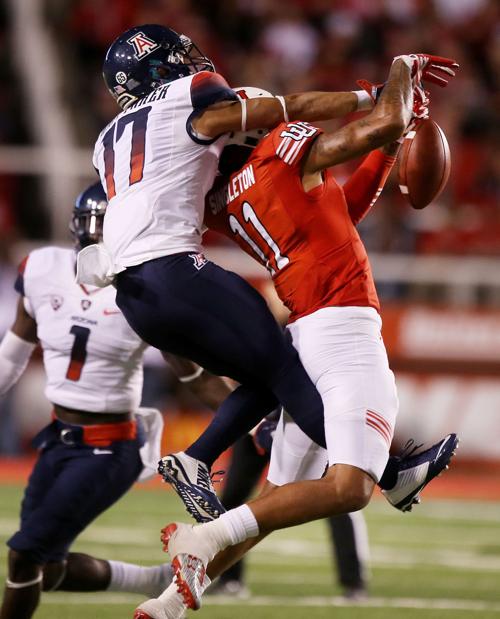 Round 7 (Compensatory- for Trevor Siemian)
LB- John Houston Jr.- USC
-Houston was a tackling machine this year and gives us depth at the position as well a ST contributor.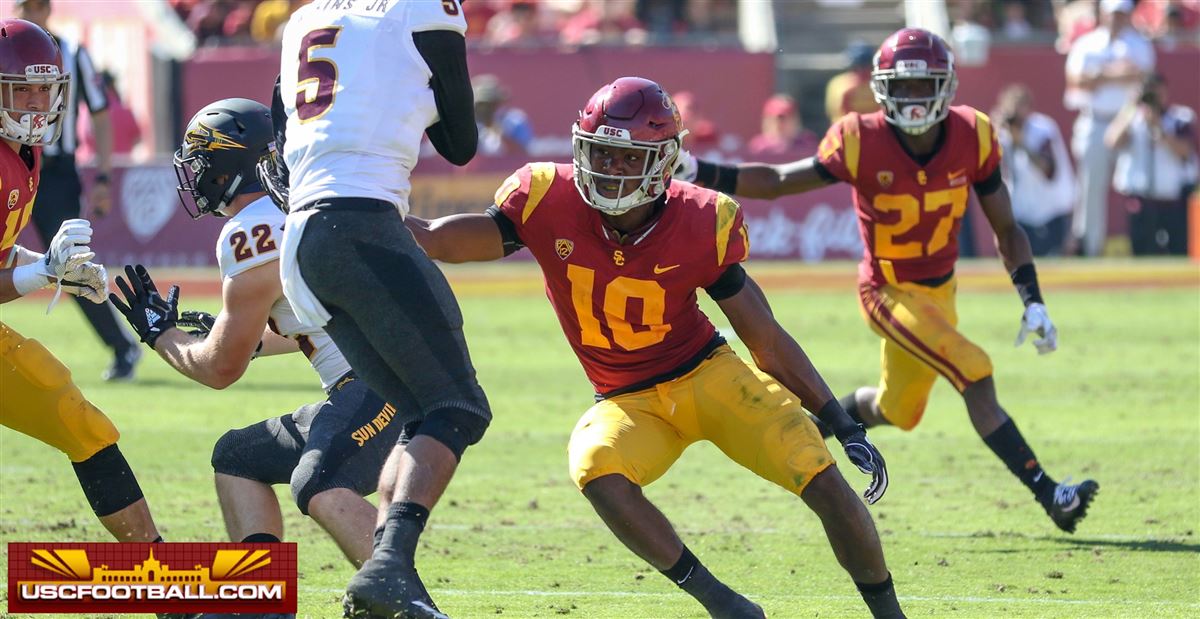 Projected 2020 Roster
Bold
is free agent signing
Underlined
is rookie
Italics
is trade
I have 60 players listed but I'm not going to predict who the final 53 are.
OFFENSE- 29
QB- Cousins/Mannion/
Hurts
/Browning
RB- Cook/Mattison/Boone/
McKissic
FB- Ham
WR1a- Diggs/
Edwards
WR1b- Thielen/ Beebe
WR3-
Sharpe
/ Johnson
TE- Rudolph/Smith Jr./Conklin
LT-
Vaitai
/Udoh
LG-
Bredeson
/
Omameh
C- Bradbury/Elflein
RG- Kline/Samia
RT- O'Neill/
Heck
/Collins
DEFENSE- 27
DE- Hunter/
Anae
/
Omenihu
DE- Griffen/Odenigbo
3 tech DT-
Kinlaw
/ Watts/Mata'afa/Holmes
1 tech DT-
Daniels
/Johnson
SLB- Barr/Wilson
MLB- Kendricks /
Houston
WLB- Gedeon/Smith
CB1-
Adebo
/
Darby
,
CB2- Hughes/ Hill /
Whittaker
SCB- Alexander
FS- Smith/
Hawkins
SS- Harris/
Thompson
SPECIAL TEAMS- 4
K- Bailey
P- Colquitt
LS- Cutting
KR-
McKissic
PR-
McKissic
OVERALL: This mock was by far the most difficult I have done. Bryzinski is going to have his work cut out for him with these contracts. I simply weighed the options after a lot of back and forth thinking. Out of the potential cap cuts who is the most effective still between Griffen, Joseph, Rhodes, Reiff and Stephen. I think it's Griffen by a mile. He's a huge leader on this team, been with the organization his entire career, etc. I know most predict him to be cut but I have a hard time seeing it. PLUS you can NEVER have enough pass rushers on your team and he is still very, very effective at that. Rhodes was terrible all year, Joseph is starting to get hurt more often than not, Reiff is Reiff and Stephen just didnt fit the bill at 3 tech and has little pass rush.
OFFENSE reflection:
QB- If you dont like the Cousins extension, just try to move past it please. I wasnt 100% adamant about doing it but it did save us a much needed $7 million in cap space by doing it. And I also think next year will be the year we draft an early round QB. Resigning Mannion goes along with this. We have too many needs heading into the draft and I dont see QB as an
immediate
one nor do I think we will have a ton of options early on. I could be completely wrong about all of this but who really knows. Drafting Hurts like I mentioned is simply a low risk possible high reward selection.
RB/FB- Not much changed. It's one position we're pretty much set at. We signed McKissic as a KR/PR
WR- Signing Sharpe and drafting Edwards gives us a much deeper WR corps
TE- no change
OT- Reiff very well could be on this team next year but I am just not a Reiff fan at all. Vaitai is much cheaper and a superior talent IMO. Added depth with Heck in the draft. We move Udoh to immediate backup. One thing we have to do this year is let those mid round draft picks take over as backups (Samia and Udoh)
OG- Bredeson is a huge get for us at LG. Elflein moves to backup center (cutting him doesnt save much), add cheap depth in FA like Omameh
C- As mentioned Elflein is now backup center
DEFENSE:
DE- Here is where it REALLY got tough. I think we have to find a way to keep Griff. He is still very effective where other cap cut players are not. We drafted Anae at DE and also land Omenihu in the Rhodes trade at DE. We now have 5 legitimate pass rushers at DE which is a very, very good thing.
DT- Drafting Kinlaw gives us an immediate presence in the middle. Joseph was cut. Daniels we end up getting for a little cheaper given he was hurt this year. Regardless, Johnson can handle the nose well (just look at the Dallas game). Between Kinlaw and who we have at DE, our pass rush is going to be extremely scary.
LB- Not much changed at all other than moving Smith to an immediate backup and drafting Houston late
CB- Another giant position of need. Signing Darby to a 1 year deal gives us a good fallback option. Adebo will probably sit behind Darby for a game or two but it shouldnt take long for him to take over. We add some depth late in the draft. We keep Alexander and let Waynes walk. Still might be the weakest area of the team, especially if guys like Hughes and Adebo dont develop but I'm keeping my fingers crossed
S- Simply added depth here and held onto Harris which was a must IMO.
ST- Only change is having a new return man
....Hope you guys enjoyed the read!!!