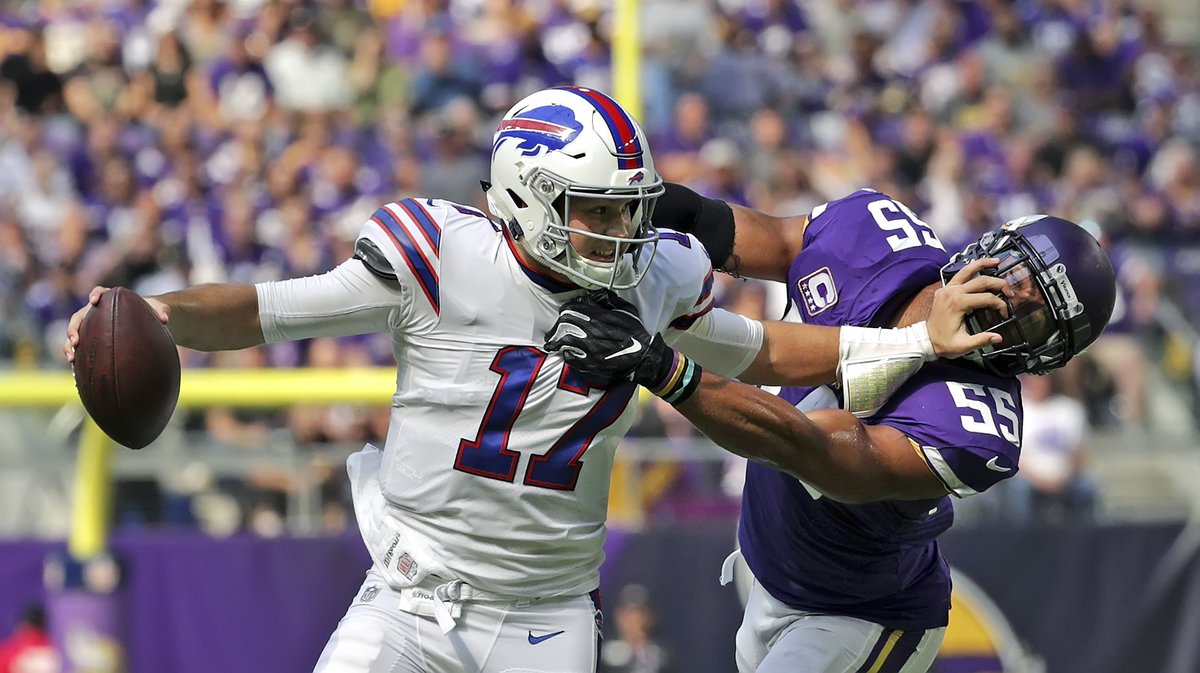 Not sure if I've posted this image correctly. It's a pic of Josh Allen owning Barr (#3 of the day), stiff arming him and baiting him into a horse collar tackle.
For the record, Barr was hurdled (#2) and simply outrun by Allen on previous plays.
My question is in relation to the third embarrassment: is it legal for the defender to pull a jujitsu type move and tackle the stiff armer by the extended arm? Obviously, he can't attempt to snap the guys arm in two, but what exactly is legal on a play like this one?