Once again, my addiction to mock off-seasons has hit as soon as ever. I always say, I'm not saying this is what's going to happen. Will it be correct, no. I have hit on a decent number of picks over the years (Munnerlyn, Hill and Jennings in FA, Waynes, Patterson, Hodges, Harrison Smith and Floyd (at the time I had us getting Floyd in the 2nd before he shot up draft boards)) but it's next to impossible to ever get these right but I know you guys enjoy the read. I look to assess our current needs as best as I can and keeping it as realistic as possible.
I must say, I do a lot of research on these guys and if you look at my previous mocks, many of the guys I have us selecting may not be making an impact for us but they are making a big impact elsewhere. Last year, I had us getting Devonte Parker, Denzel Perryman, Tevin Coleman, Tre Jackson, Jamon Brown, etc. All who are either starting or making some noise as rookies this year. I also had us getting Zach Zenner in UDFA and he made some noise in Detroit.
REMEMBER ANYTHING CAN HAPPEN!!!!
The Vikings finish 11-5 and receive the 26th overall pick in the 2016 NFL draft
2016 Vikings Free Agents
OG - Mike Harris - Three Year Deal
CB - Terence Newman - One Year Deal (Takes a backseat to Waynes though)
LB - Chad Greenway - One Year Deal
TE - Rhett Ellison - Three Year Deal
SS - Andrew Sendejo - Two Year Deal
RB - Matt Asiata - One Year Deal
DT - Kenrick Ellis - One Year Deal
DE - Justin Trattou - One Year Deal
CB - Marcus Sherels - Two Year Deal
LB - Audie Cole - One Year Deal
WR - Adam Thielen - UFA
OL - Carter Bykowski - UFA
LB - Jason Trusnik - UFA
LB - Casey Matthews - UFA
SS - Robert Blanton - UFA
CB - Josh Robinson - UFA
RFA's Retained
FB - Zach Line - Two Year Deal
Retired
QB- Shaun Hill
Restructured Contracts
WR- Mike Wallace- He's clearly overpaid so we restructure his contract. He has been a pretty solid teammate all year and enjoys being here. He is given another year in Norvs system
C- John Sullivan- Injuries are starting to become an issue. I almost had him retiring but I held off. However, we find a way to make him for affordable.
Contract Extensions
FS- Harrison Smith- Five Year Deal- The best safety in the NFL right now. He deserves every penny
LT- Matt Kalil- Maybe? We could hold off for now, who knows.
Spielman continues to go after youth and limit spending in free agency
OLB- Vincent Rey- Three Year Deal
Zimmer mentioned looking into Rey last offseason but he was a restricted FA. Now he is an unrestricted FA and played very well under Zim in Cincy. He can plug in at WLB along with Greenway. Also provides depth at the LB spot which we need right now. OG/OT- Jeff Allen- Two Year Deal
Allen was a 2nd round pick by KC that has had a few injuries but when healthy, has been very effective.
If I'm Spielman, I'm looking to get a reasonable amount of potentially good offensive lineman and letting the coaching staff decide who are the best 5. Allen could very well be one of them. He can play BOTH guard and tackle and provides us with a young versatile OL. He's only 25 years old.







CB- Morris Claiborne- One Year Deal

Some might not like this signing but I love it. Claiborne has been labeled as a bust but we all know he has the tools to be a good CB. And guess who the CB GURU is?? Coach Zim. Claiborne provides great depth. Newman played well this year but he's still not someone you can rely on going into the following season. Waynes will take over as the starter opposite Rhodes but if Waynes or Newman ever went down, our depth would be awful on the outside. Claiborne gives us that depth. I truly believe Claiborne could be a guy that revives his career under Zim.






QB- Matt Moore- One Year Deal

He takes over backup duties behind Teddy. With Hill retiring, we need a veteran to fill that void.


.......Other cheap one year deals are made. Possible PS guys or could squeeze on the final roster
Round 1 (26th)
SS/LB- Su'a Cravens- USC
-Cravens is this years Deone Bucannon who has been an absolute beast in Arizona. Zim loves agility and versatility and Cravens has every bit of it. He can play safety and cover, and he is dangerous when blitzing and against the run. A guy like Cravens can fill a SS and WLB weakness all at the same time. It is exactly what Bucannon did in Arizona. I just have a feeling Zim will fall in love with this kid. Watch the highlights and you'll understand.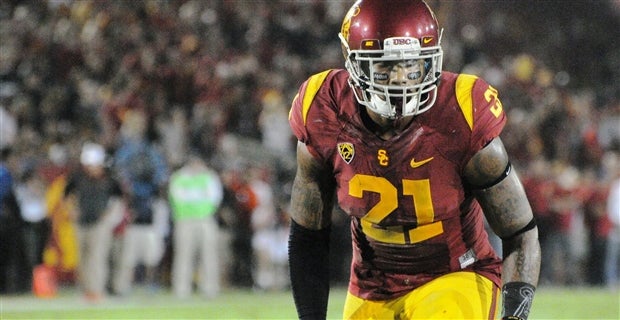 Highlights:
https://www.youtube.com/watch?v=sp5nDbHv_gM
TRADE- The classic Spielman trade up never fails (even though it's not in the first round). The Vikings trade their 2nd round pick and their 5th round pick to the Baltimore Ravens
Round 2 via Baltimore (Top 7 pick)
WR- Tyler Boyd- Pittsburgh
It is completely worth the trade up. This kid reminds me of Randy Moss from a build/athletic standpoint. He is EXTREMELY long and can be a true #1. Pairing him with Diggs, we could have one of the better WR corps in the NFL in a few years. Boyd has crazy length, crazy speed, crazy hands, crazy versatility, etc. One of my man crushes of this year (last years was Coleman and Perryman). We need another WR with Wallace taking a cut and being a suspect WR in this offense. Boyd is a guy we need in this offense. Has Pattersons ability WITH the WR skills needed for the NFL. These highlights will make you

Highlights:
https://www.youtube.com/watch?v=zAoHquMRlJA
Round 3
OG- Joshua Garnett- Stanford
6'5", 325 pounds. 54 games played in 4 seasons. Team Captain, 1st-Team All American, and Outland Trophy (best IOL in the nation) winner. Ate seven pieces of 24-ounce prime rib at 2012 Lawry's Beef Bowl

He's got Yankey's credentials with much more strength and athleticism. Provides a lot more depth along the OL and can eventually start for us.
Highlights:
https://www.youtube.com/watch?v=DyhsCki3neg
Round 4
OT- Halapoulivaati Vaitai- TCU
Good luck pronouncing this name

However, he's a 2nd team Big 12 selection and an absoulute mauler. Has a big time mean streak to him that we could use on this OL. He will compete for backup duties at both LT and RT and could be a potential starter down the road.
Round 6
DE/DT- Adam Gotsis- Georgia Tech
Gotsis can play both spots and will provide more depth along the defensive line.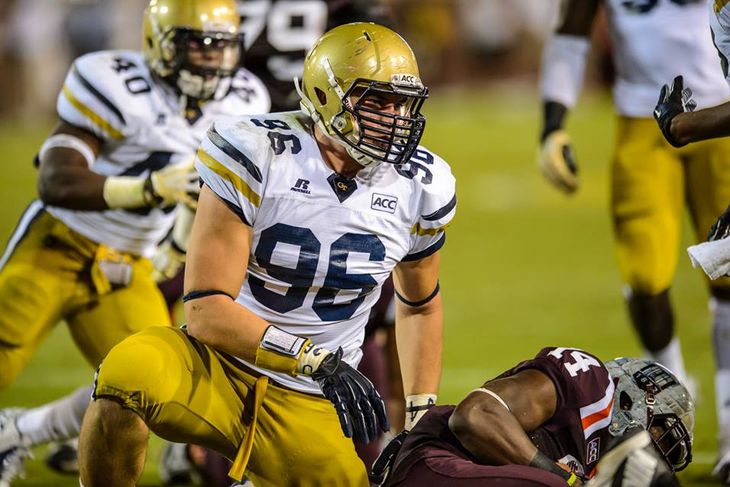 Round 7 via Buffalo
RB- James Conner- Pittsburgh
Conner is a Shaq Thompson type player that could do it all but suffered a knee injury this year. He will compete in camp.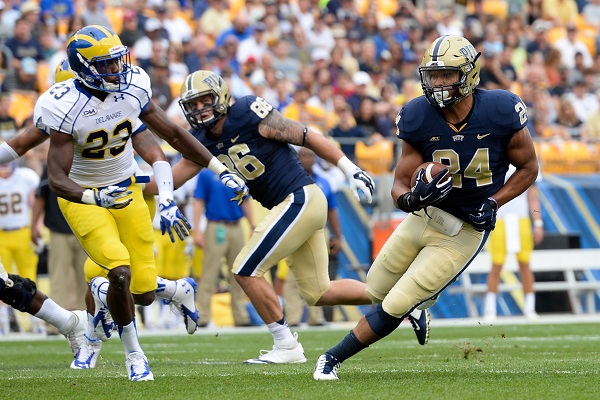 Round 7
OLB- Kevin Anderson- Stanford
Anderson is strong against the run and has upside as a pass rusher.
....Hope you guys enjoyed the read!!!